*Article written for and published on The Mom Empire
Bringing home a new baby from the hospital can be hard on a toddler. They might be cute and cuddly with the new baby for the first day or so home (because Mom and Dad love this tiny human so much), but a few days later, they realize that baby's not going back to the hospital and is here to stay; and all of a sudden, your little angel turns into a full-blown gremlin.
Why does this happen? Let me try to explain. Another mom once told me to imagine my husband bringing home a new woman and starts talking about how beautiful and perfect she is, and gives her a surplus of "attention". You can bet your bottom dollar I'd also start gremlin-ing (I think I just invented a new word)!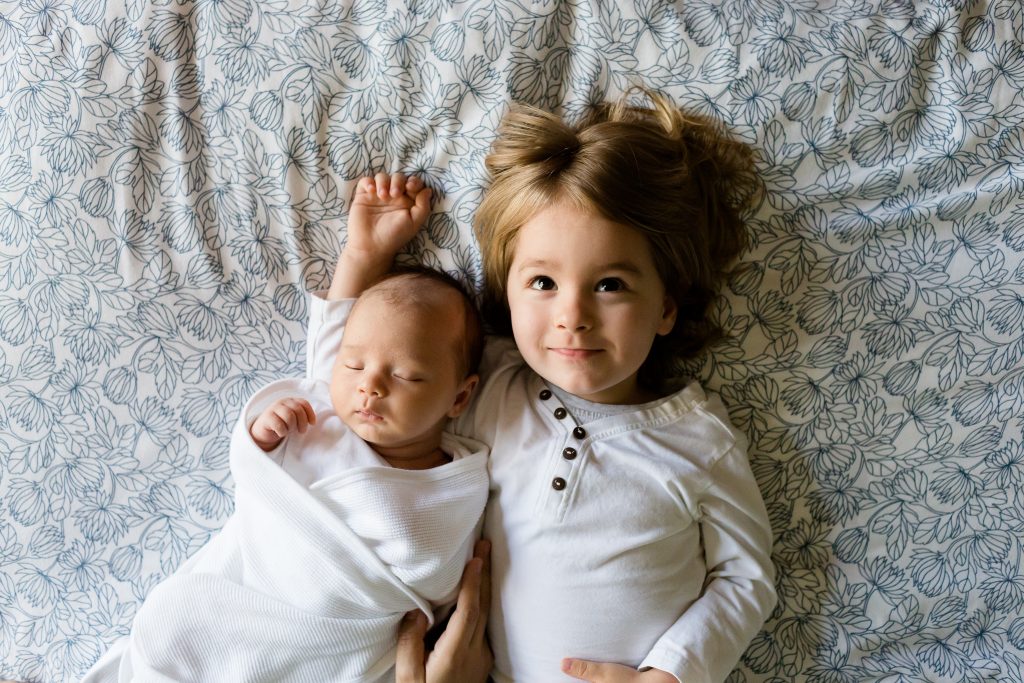 Your poor toddler isn't old enough to understand that a new baby is a precious and fragile gift who needs lots of attention, and will become a new playmate and best friend in years to come. Your toddler feels like they've been replaced, and they act out as a way to get attention. But it doesn't have to be this way.
If you can't possibly imagine the thought of your toddler feeling left out, then allow me to share some of my personal experience with you, which has helped my family avoid most of the monstrosity (haha, get it?) associated with bringing home our second bundle of joy.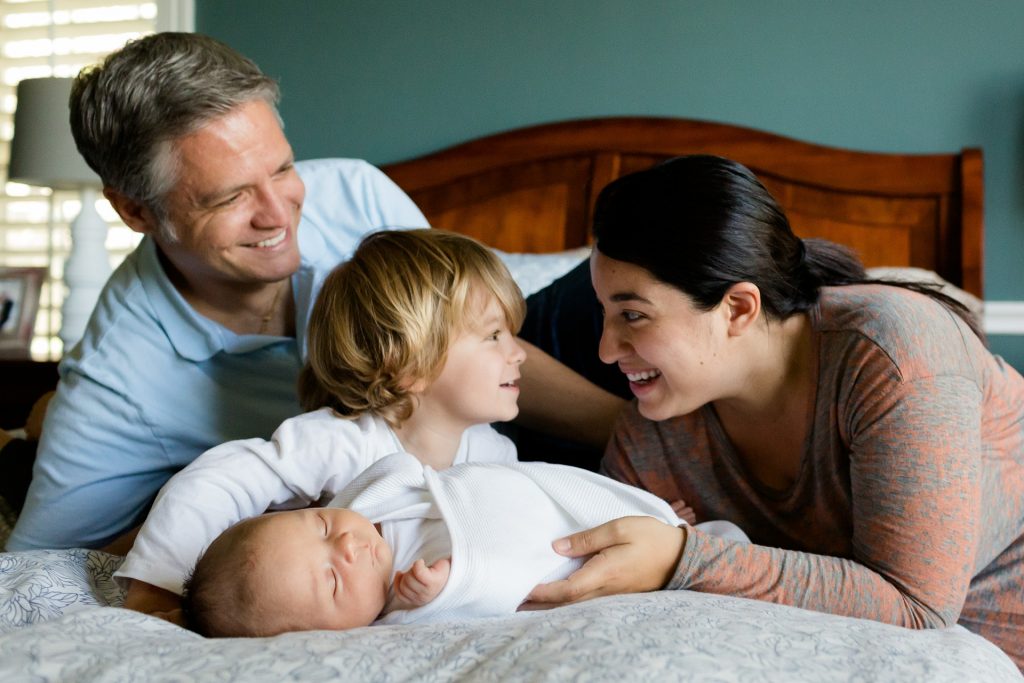 1) Prepare Your Toddler
My son, Tristan, was 3 years old when his sister Scarlet was born. While I was pregnant, I equipped him well by saying things like, "You're going to be a big brother soon. Baby Scarlet is excited to meet you!" and "Mommy and Daddy and Tristan are going to share the baby." By allowing him to feel like he was involved in the pregnancy itself, I feel like it really helped to prepare him for the new baby's arrival.
We also took Tristan to a "Sibling Prep 101" class a few weeks before Scarlet was born, it was offered at the hospital we delivered at. This was a 2-hour class that gave children a tour of the hospital, showed them where mothers would deliver their babies, how to hold infants properly, and taught basic safety techniques. It was a wonderful class that gave him stickers and a certificate of completion afterward, and I highly recommend it. Check with your local hospital to see if there are any sibling preparation classes available.
2) Give Your Toddler "Special Jobs"
After Scarlet came home with us, Tristan was very excited to play with her. After finding that he couldn't exactly give her a ball to throw or chase after him, he was a little disappointed. We gave him "big brother jobs" like taking her diapers to the trash, holding her bottle, finding her binkie when it was lost, and even 8 months later, he's the "baby protector"; making sure the blanket doesn't cover the baby's face, all of his small toys are put away, and he knows to call us when she has something small in her mouth. He knows and understands that Mommy's job is to hold and feed the baby when she cries, Daddy's job is to change her diapers and rock her to sleep, and now Tristan has his own set of jobs to help care for baby Scarlet. He felt a great sense of responsibility as her big brother, having specific jobs to do, and he has matured a lot in the process.
3) Use your Toddler's Name When Comforting Baby
One thing I learned "on the job" while my husband was at work and it was just me and Tristan at home, was that whenever Scarlet was crying, I didn't want to be the sole comforter for her. I wanted Tristan to feel like he was helping also. So instead of saying, "Mommy's here," or "Mommy's coming," I said things like "Mommy and Tristan are here," and "Don't worry, Tristan and Mommy are coming to get you." Tristan automatically would rush in to help comfort his baby sister and sing cute little songs to cheer her up. It was the cutest thing to see my toddler helping with his heart of gold, and the attention he got from helping out gave him a sense of pride and purpose.
4) Give Your Toddler Special Attention
We're not perfect – there were a few days in the beginning that Tristan did act out, but it was never directed at his sister. It was always toward me or my husband. Because he was aware of his responsibilities as a big brother, he was kind to his sister. His sleep schedule was thrown off a bit when we first came home, because of the baby's constant cries at night, so it affected his mood. I realized that I needed to have some "Tristan Time," where I'd spend 30 minutes to an hour with him specifically, whether that be playing together with his toys his way, going on a Mommy and Tristan date, or handing the baby to my husband and giving Tristan extra cuddles, or "deep deep snuggles", as he calls them.
I also reached out to family, friends, and neighbors who had kids his age who had offered to help, and they were willing to take him to the park, have him spend the night at their houses, or come to our house and play with him so he could get some extra attention.
Bringing home a new baby can and should be a beautiful experience for your entire family. It certainly helps to have a prepared family, and protective super siblings who feel a sense of responsibility to care for their new baby. What are some things you've done to prepare your toddler for a new baby? Please share your comments below!